---
This just arrived in my mail box today.
Taj, a member of
The Aliens Legacy
forum has been making laser-etched Colonial Marine Zippos. ....How could I pass this one up?
The lighters are made to order with the owner's name (or call sign), USCM service number (nearly all members of Aliens Legacy have one), and the design of their choosing (there were several to pick from).
I opted for the double-sided Bug Stomper.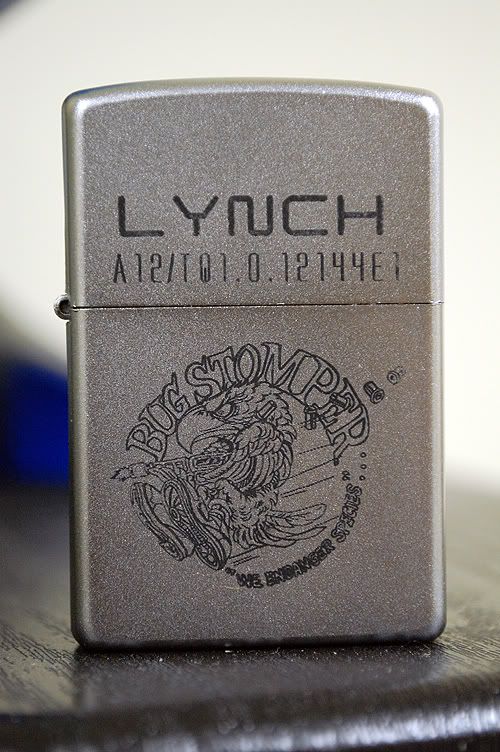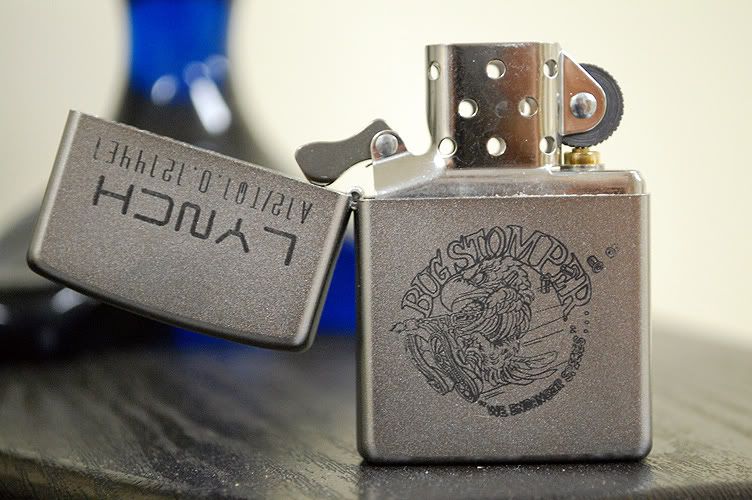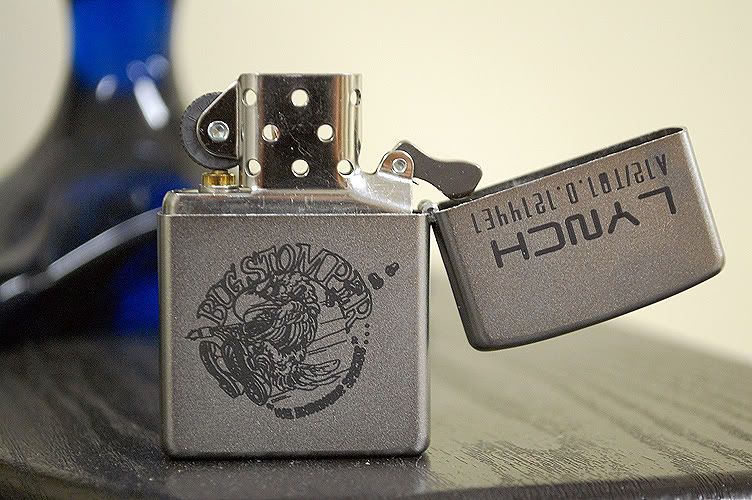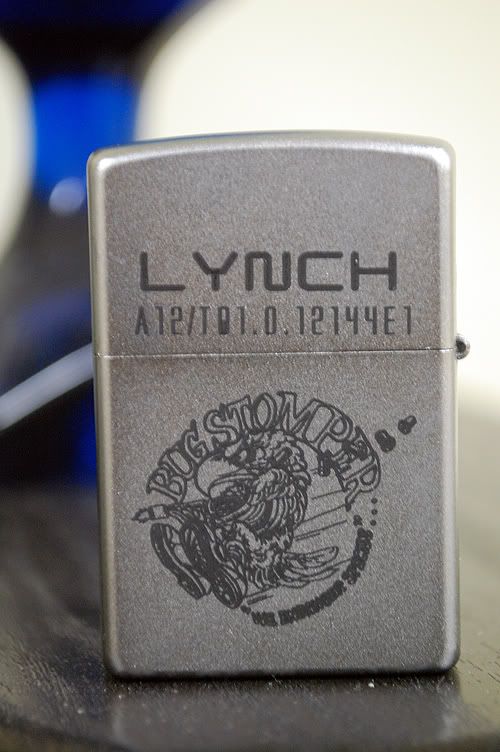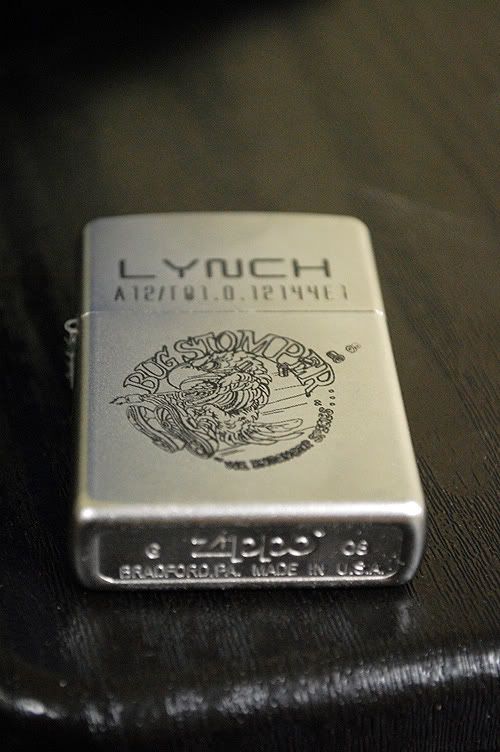 Logged
---
That is awesome Thedus.
It would be cool to have one even though I don't smoke. (+)
Logged
---
Thanks.
And I don't smoke... at least not any more. I quite 15 years ago, but I still love the feel of a Zippo. And I don't use any of them - My ALIEN Zippos are strictly display only.
Oddly enough, however, I'm drawn to collect various bits of vintage smoking paraphernalia (like certain ashtrays) from the 60's and 70's.
...case and point: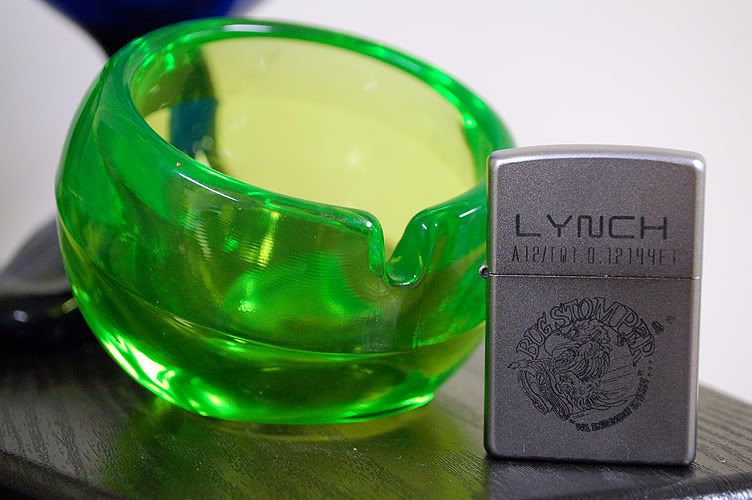 Logged
---
Gnnh! Where did you get that Nostromo zippo from?
Logged
---

---
I found the Nostromo lighter on ebay about 2 years ago.
Logged
---
DO WANT!

I don't smoke either, but I would love to get a genuine custom Zippo like that. It looks fantastic.

All I've got so far is a black Zippo copy with the Resident Evil logo on it.
Logged
---
---
Get the fuck out of town! That's awesome! What did it set you back? As I'm now interested!
Logged
---
---
Get the fuck out of town! That's awesome! What did it set you back? As I'm now interested!

It set me back $40.00 USD. Single-sided was $35.00 USD, but for an extra $5.00 having both sides was well worth it. If you live outside the US you need to add $5.00 to the overall order.
The thread for the Zippos is located in the
Base PX
, which is a board only visible to logged-in members. If you register with
Aliens Legacy
you'll see it. The thread is called:
Custom Zippos (reordering)
The initial post in the thread cover's design options, payment, and such. However, I think Taj is on vacation for a couple of weeks, so any new orders may not be processed until she returns.
If you want a USCM service number to go on the lighter you'll need to talk to
Sgt Beaudoin
via
this thread
. Just supply the requested info and he'll PM you back with your unique number.
« Last Edit: June 30, 2009, 02:16:25 PM by Thedus »
Logged
---
I just registered for the forums, waiting for Harry or someone else to active my account. Needed a reason to sign up there anyway!
Logged
---
---
Cool!
Legacy's got some really great folks over there, and it's a pretty tight community. I think you'll like it there.
« Last Edit: June 30, 2009, 09:29:45 PM by Thedus »
Logged
---
WoW those are way cool
i really like the bug stomper one. you have to be a fan to know what that logo comes from. i could show each and everyone of my friends and they wouldnt have a clue
Logged
---