| | |
| --- | --- |
| Pages: [1] 2 3 ... 14 | |
| | |
| --- | --- |
| Author | Topic: Prometheus Reviews (Read 8626 times) |
---
Reviews are starting to come in for Prometheus. Excerpts below:









Logged
---
---
Not exactly rave reviews, and it seems the script might not be as smart and deep as the actors seemed to indicate. Meh, I'll wait for the Blu-ray.
As if!
Logged
---
---
Some of the reviews written by fans seem more positive. In any case, it's looking infinitely better than either of the AvP films (not surprising, coming from Riddles). Bugger it, either way, I'm gonna see it with my brother, tomorrow at 9PM! I shall form my own opinions then. Can't fucking wait!
Logged
---
Well, it does seem like it'll be the best-reviewed film of the franchise since 1986...
Logged
---
---
Yeah, one reviewer claimed that it was his second favourite after Alien! I reckon it's not going to disappoint, unless someone is expecting a LOTR-style epic movie! No doubt, some will take a look, and dislike it, but that's life. There are people around (many, in fact) who absolutely loathe Aliens, and love Alien, even though both are brilliant films (many more loathe Alien3, but, IMHO, it's a great movie). At the end of the day, it's all subjective. More reviewers simply resented the Alien connection, which is a bit stupid, seeing as it has its origins in an Alien prequel idea, and thus wouldn't have existed without that connection.
Logged
---
I'll wait until one of
US
does one...
Still watchin' it though. Why?
CAUSE I AM GROWN!!!
Logged
---
I've been feeling pretty uncertain about this movie once they started playing different trailers for it on TV... Some of the TV spots just looked a bit meh.

Glad to see it's getting some pretty good reviews though.
« Last Edit: May 31, 2012, 11:02:53 PM by PredBabe »
Logged
---

The old women in the village crossed themselves and whispered crazy things, strange things...
---
I ain't seen a preview yet on TV...

Oh wait, I beeeeeeeen away......
Logged
---
Some more reviews...









Logged
---
Everytime I read a review for Prometheus that praises the second film, I automatically disregard it.
Logged
---
---
Strewth! That was quick...
http://www.blu-ray.com/news/?id=8839
Logged
---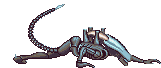 ---
Hah, I just made a thread in the Blu-ray and DVD News section about that.
Logged
---
---
No spoilers here.

Just came home from the premier (in Finland)! Well, I went there with few friends of mine and they were all kind of disappointed. I think it was certainly entertaining and visually amazing (I'm not a fan of 3D, but in this film it worked as well!), but there were many stupid scenes/characters that partly ruined the film. And in the end, I feel it wasn't really going anywhere. But who knows.... this film might grow on me later. But I really doubt that, because it was too straightforward for kind of movie (unlike let's say Blade Runner).

Oh, and I didn't have any information or idea about the movie in beforehand, because I didn't wanna spoil anything before seeing it for the first time.

I'm really looking forward to hear what you guys have to say about this movie!

Conclusion, not as good as expected, but any alien fan should see this on a big screen. How often do you get to see Giger's shit on 3D?!
Logged
---
---
Not long been back from seeing it, and I must say that I wasn't disappointed! The visuals were stunning, and a few of the characters were pretty funny, and I found the story interesting. Theron and Fassbender were fantastic! The settings were amazing, although if this movie had one flaw, it would be that it didn't go into enough detail. Within that, however, lies a few mysteries that leave me wanting a sequel. The sets were brilliant, although it would have been nice to explore them further.
Logged
---
Saw it last night, enjoyed it, but would have to say it was good but not great. Was certainly flawed in a number of ways, especially with the occasional hollywood moments.

I prefer the Alien trilogy, but it's much better than A:R and well obviously a hundred times better than the AVP debacles.

It suffered from Alien3's widely acknowledged character issues - too many that we don't get to meet or feel sympathy for. Has some really misplaced Alien Resurrection unrealistic comic-book crew moments at the end (that was really jarring, with little believability and a total mood changer) and overall many of the crew come across as Event Horizon-quality hollywood stock-characters (and the captain's epiphany about the pyramid was a real WTF character moment - perhaps a lot got cut?). I know the original Alien is partly responsible for creating that ragtag space-crew cliche to some extent (but having done that much better), but to have it so apparent in a film that I'm sure many of us were hoping would be a total return to cerebral hard sci fi from Scott, it lacks some true depth.

I did enjoy most of it, really liked lots of the pyramid exploring, there were some nice creepy moments and imagery, David was brilliant and even liked the jockeys more than I thought I would given that they're not the mysterious biomechanical chair monsters anymore that I'd always imagined them to be. Not saying I'm fully happy with Prometheus's explanations of them, just that I didn't particularly dislike it as much as I thought I would. Not sure how I feel about the scene at the end, undecided on that, but overall it was enjoyable enough.

For me, if we're ranking it as an Alien film (and I think we have to, there's more than enough torch-passing), I'd grade it as such -

Alien - 9
Aliens - 8.5
Alien3 - 9
Alien Resurrection - 4
AVP - 1
AVPR - 0
Prometheus - 7

In short, it wasn't as good as I hoped it would be, but (after the last three) it was much better than I feared it could be.
« Last Edit: June 02, 2012, 09:51:25 AM by Necronom IV »
Logged
---
| | |
| --- | --- |
| Pages: [1] 2 3 ... 14 | |