| | |
| --- | --- |
| Author | Topic: Boozed up rambling! (Read 22476 times) |
---
I'd like to you walk a mile...in my shit!
Logged
---
---
I deserve too
God what an embarrassing fucking message. Can't handle wine and started going absolutely nuts/physco!
Logged
---
I'd like to you walk a mile...in my shit!

Who wrinkled my randy travis poster? Hid my keys and Pissed the seat?! Other guy: It wasnt me. TG: Faggot!
R.I.P Tourettes Guy.
Logged
---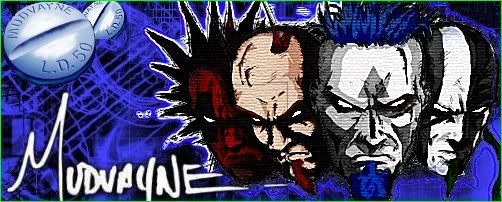 ---
R.I.P Tourettes Guy.
Wait a minute. You don't think that Danny aka: Tourette's Guy, is really dead, do you?
Logged
---
He made a comeback this year.
Logged
---
---
He made a comeback this year.

NO WAY? I thought he died in a car accident?!
Logged
---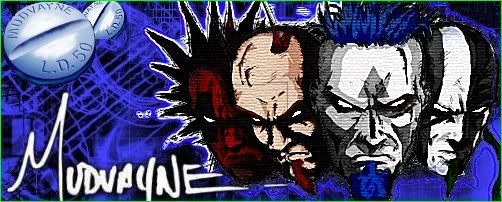 ---
NO WAY? I thought he died in a car accident?!
Nah, that was a hoax, the actor was just killing off his character, but he decided to bring him back just this month.
Logged
---
Logged
---
---
Awesome! I thought he was dead. This is good new to hear, thanks for the update guys.
Logged
---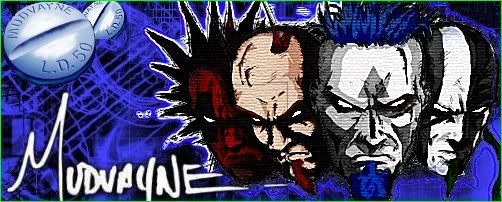 ---
Currently pseudo-drunk...

Somebody else post here before I'm done and we can discuss.
Logged
---
---
Wankerrrrrrrrrrrrrrrrrrrrrrrrrrrr!
Logged
---
---
Very kind of you ... I never make a swing so I am not open to the transmission, but like you, I do not know many of you too well, so I better not take the risk....
Logged
---
---
This thread needs a boost. Whom bette r than me... and drunk!

[youtubehttp://www.youtube.com/watch?v=HVdhkaIcFSE][/youtube]

Listen while you read, you all... my theme song.

I dunno. I am shitfaced, and it feels good,. I am back here, and tat is cool.,

I missed this hole, it is a great plac,.

If yoyr new, you will learn to like or love or hate me, I don;t care. I am me,. I hide behind nothing.

Sorry kinda pl;ayign air guitar to a rock God left handed morther fucking genuis. Jimi Hendrix.

Thwe best blowjob I ever did getb was while this was playing.. she cost 35 American bucks.

yeah!

I cam,e back to raise Hell, chew bubble gun and kick ass, and I done swallowed by my bugbble gunm.

But I love al;l ya'll, because I was ionce a man here, and still am. respected, and shit.

I was a Ranger, soon to be over 20 years in service, over that now, but I have an official when I was thingy.

I like being this drnk with a my favorite 45 near by... no no no, not like that, relax.. HAHAHA.

At nnight, when my Demons come, they flee, and I see them, and they remind me of who In am. In Somolia, i did things, I done did shit, happened.

What was them kids gonna become anyway? kIllers?

Better them than me.

Y?ou think Companyman is a bad guy? I can be not, I am good. I dione shit that is nice. be in 20 years now.

Hads been there, with em'; nows .

I got buddies there niow, in there the field and shit and they miss me and whats me there andb i am therem but should be,.

Maybe i'll fade away... my world is black..

C=-130 rolling down the strip, Airborne daddy gonna take a little trip.. mission unknow destinination unspoken, if I die on the ole drop zone, tell my mom I did my best, and burry me in the living rest, wgehen I get to heven saint Peters gonna say howdtoyu you earn your living, howd you ear tyour pay, I lwilled a mpower with a lotta anger earned my pay as an Airborne Ranger, how lotta pay, whole lotta anger, earned our pay as Airborne Rangers... infantry, follow me, easy run 7 miles, easy run better yet 10 miles, here we go, .. here we gom, here we come, heart attack round the corner, here we go.. on that loeft foor stponmp, STOMp, STOMP!
WHOOOOOOMP!
if I died in a combat zone pin my wings upon my chest and tell my most mom I done by best... I got the right the right rght to rock steady....

Fuck it.
Logged
---
LOL @ seklf, new thread idea, CM gets drunka nd flashes back and does a drunk cadence!
Logged
---
Just rounded off my Bank Holiday weekend with a trip to the pub, for the fourth night running. Only today I walked over the hills and woods to get to a pub that I really like but haven't visited for a long while. Had a bit of a rough week, my girlfriend of three years and I split up last Sunday, so I've basically been getting my head together and face the new reality before me. Is weird, knowing that I don't have to be anywhere now, and that a near-constant companion for three years isn't there anymore. Feels kind of empty. On the plus side, it means that I can ogle, make passes at, and sleep with, any chick who's willing!*

*And doesn't look like a bulldog licking piss off a nettle!
Logged