| | |
| --- | --- |
| Author | Topic: Last movie you watched (Read 790645 times) |
---
Resident Evil - Inconsequential.
Logged
---
Possibly - considering the end of the war was only about 8 years earlier.
Logged
---
Ghost 7.5/10

One of the best so called chick flicks, though I wouldn't really label it as one because it's such a mix of genres. I'd much rather be watching this than Titanic that's for sure. All the cast do well and Maurice Jarre does a good job with the Oscar nominated score. Now that Patrick Swayze has passed away it's sad seeing him in this.

Death of a Cheerleader 5/10

A tv movie and true story, watchable but let down by some very bad acting especially from Tori Spelling.
Logged
---
Why haven't Asylum ever made Residential Evil? Maybe I should write a script and try to get them to buy it. Couldn't be worse than their usual output.
Logged
---
---
I actually just watched Empire and Jedi this week with my mom. Empire, yeah, amazing as always.

And with Return of the Jedi, even though it's kind of obnoxious to switch to a forest environment with little warrior teddy bears running around, I love the movie.

Shoulda renamed the movie "Return Of The Teddi", shame the Star Wars Saga had to end as just a big cuddly toy advert.
Logged
---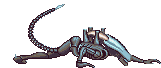 ---
No amount of Ewoks can take away from how fucking badass the rest of the film is.
Logged
---
---
Why haven't Asylum ever made Residential Evil? Maybe I should write a script and try to get them to buy it. Couldn't be worse than their usual output.

You could call it President Evil.
Logged
---
---
You could call it President Evil.

A Finnish humour magazine beat you to the punch. Google couldn't find any pictures, but years ago they released a PC-spoof game called President Evil.
It was basically a short, low budget remake of Resident Evil, except it took place in the Presidential Palace of Finland, and all the zombies were clones of Finland's then president Martti Ahtisaari.
It was way more fun than it should've been.
Logged
---

---
The Avengers

Second time around, still love it.
Logged
---
---
Watched Event Horizon again on the weekend.

Where I mentioned that Sunshine had a silly premise and other silly things going on, but had a great cast to save it, EH has a much better premise and looks great (can't believe how rubbish Soldier looked for Paulie's next film), but is let down by the script and certain performances. I can't not dig Sam Neill, but Fishburne was kinda meh and Richardson was even more meh. Pertwee and Isaacs were class as usual. The rest were making up the numbers. There's just so much dodgy dialogue.

"This place is a tomb" - melodramatic much? For the captain of a search and rescue ship who hasn't found any bodies?

Horribly expository dialogue about CO2.

Miller to no one in particular "OK, Dr Weir. You don't wanna leave your ship? You never will."

Starck's cringe inducing "Miller" after the ship is sucked into the gateway.

So much improvement could've been made if they just left a lot of stuff unsaid.

Still despite all that - I still can't help but love the flick overall.

Logged
---
Event Horizon is great up until the third act. It oozes tension and atmosphere, then when it matters most, it almost turns itself into slapstick. People start sounding off one-liners. The black guy comes back and is the single most offensively moronic thing to be put into what was otherwise a legit horror movie since ... I don't even have a precedence. It'd be like if in the final exorcism scenes of The Exorcist two black house-keepers barged in and started screaming "Oh lawdy, massahs! We gots ou'selves an exorcism up in here, mm-hmm! I'm go'n get me some frahd chicken."

It pulls an emu. It pisses all over itself right at the very end.

Faster

I wish The Rock had started his career with a no-bullshit R-rated movie, so then we could've had him do more no-bullshit R-rated movies sooner. Whether he can act or not, like any action star, is rarely here nor there -- dude's got presence. He can be likable with the raise of an eyebrow. He chews scenery like a fat man who just got told donuts cure diabetes.

That's what you want. You knew Arnie was never going to die, but you liked his characters so much you didn't care. You were glad to see him live because you always wanted him to.

That all being said, this is one of those movies I put down under "Good, could'a been great". All the elements were there -- the right cast, the right direction, the right ideas -- but somehow it never clicked in the way that would make people talk about this movie ten years from now.
Logged
---
You have to get out of here. Your vagina is haunted.
---
Check the alternate ending on the Blu Ray. I think it would've gone a long way to help the film.

The Extraordinary Adventures of Adele Blanc-Sec

I really dug this, it's starts off as Indiana Jones by way of Lawrence of Arabia and quickly minimizes to quirky French comedy while still retaining it's pulpy vibes. Really fun film.

God bless the French for having full view of Adele's amazing rack in their family films.

I Saw the Devil

That was fucking insane.
« Last Edit: May 09, 2012, 01:12:58 AM by dude »
Logged
---
---
The Three Stooges (2012)

So I'm British and I don't really have any or much knowledge on this all American legendary comedic trio but I know of them and how it works. From that small bit of recognition I can see the effort put into this film from the three main cast members and must give kudos to their performances.

Yes the film is completely stupid, childish and babyish but of course that's what its all about, a classic mix of Chaplin, Harold Lloyd and Buster Keaton with sound and no holding back with absurd ludicrous scenario's.

I've never heard of the main cast but have read of many big names that were in line for the main roles such as Jim Carrey. Even I can see this would have been completely wrong so I'm glad the cast are as they are, unknowns (to me), they pull off the recreation very well I think, they look good and sound good.
I think the stunts on show here are decent but nothing especially amazing, its all about the well rehearsed chemistry between the Stooges really, that's what shines through, the rest is your average Farrelly brothers schtick.

Does exactly what it says on the tin folks, you know what to expect and you get exactly that. If you don't enjoy this kind of farcical comedy or find yourself hating it as you watch then you clearly didn't check the label on the tin. Not totally my thing I admit but I can appreciate the skill involved.
« Last Edit: May 09, 2012, 10:37:40 AM by Hubbs »
Logged
---
---
« Last Edit: May 12, 2012, 06:13:12 PM by Deathwing »
Logged
---