Poll
Question:
Vote

| | |
| --- | --- |
| Neil Marshall | 6 (75%) |
| Michael Bassett | 0 (0%) |
| Nimrod Antal | 0 (0%) |
| Bill Duke | 2 (25%) |

Total Voters: 7



| | |
| --- | --- |
| Pages: 1 [2] 3 4 | |
| | |
| --- | --- |
| Author | Topic: Neil Marshall directing Predators? (Updated 23rd June) (Read 6459 times) |
---
Marshall is one of seven in the running
There's six others Rodriguez is looking at.
EDIT:
In the comments section the article writer says Brett Ratner and McG are NOT on the list. So I'm slightly happier now.
« Last Edit: June 12, 2009, 10:45:26 PM by dudelove »
Logged
---
---
I didn't know they were thought to have been considered.
Logged
---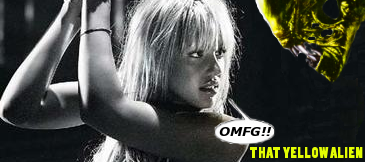 ---
Predators is much too small for someone like McG or Rattner.
Logged
---
Viva La Cucaracha!
---
I'd say Predator is bigger than both Charlies Angels and Rush Hour. Both of them want fanboy credibility.
Logged
---
---

Neil Marshall could be good! Dog Soldiers is one of my fav movies - especially for how the characters are written, so could be a good omen.

I didn't really like The Descent, but it did look good.

Nick is intregued!
Logged
---
Quote from: interface.2037 on December 17, 2006, 05:16:09 PM

I found A-R to be a fine movie right up till the Crying Skeletor with Tits showed up.
---
The Descent was great, but Doomsday was fucking awful. Still, he's my favourite to win at the moment.
Logged
---
---
I liked Doomsday
hehe
Logged
---
---
Doomsday is one of those films that you either love or hate.
Logged
---
Viva La Cucaracha!
---
Not really. I nor love it nor do I hate it. It has some cool shit, but it's kind of a mess, IMO. I wasn't wild about The Descent, either...but if he gets the job, I will rewatch it. Dog Soldiers, I did dig, though. So we'll see. If the script is good, I am pretty sure he'll do a fine job conveying it onto the silver screen.
Logged
---
---
Doomsday is worth seeing solely for the shotgun facelift in the opening sequence.
Logged
---

---
I quite liked
The Descent
, loved
Dog Soldiers
, so no probs, as far as I'm concerned!
The Descent is original for a film, but the story is old, based on the (really cool) troglodyte stories that abound in Britain. Of course, you have to look in the right places to find them, the most famous being the old 'Cannibals of Clovelly' story, but well worth it!
Haven't seen
Doomsday
though...
Logged
---
I just hope the new
Predator
film ignores avp & avp:r & leaves them out of
Pred
canonuity
I also hope the new
Predator
is as good as the first two
Logged
---
The Derelict is so weird. An ingenius work of bizartistry.

Hate to think, within the fictional xenomorph-verse, that it was obliterated at the end of ALIENS.
---
Agree with you on 6, Dudelove. There's nothing revolutionary about having a female lead. Unless it's a re-adaptation of Moby Dick or something. Doing that would just make it seem like a lame-ass Aliens rip-off. Plus, if I see another "Bad-ass tough chick" in the lead of an action movie, I might puke out my asshole. I am pretty sure there are only two "bad-ass tough chick" characters, that keep getting put in movies with different labeled names, played with only subtle differences by different actresses. Most of the time, they either come off as a boring cliche (Resident Evil, anything with Michelle Rodriguez), or generic and whitebread (AVP, AVP-R). Maybe they could spice it up by having a somewhat weaker kind of female character actually have a (*gasp*) character arc and become a tough chick, but still with some likable vulnerability...over the course of a movie. But that would require better-than-average writing and acting.
Logged
---
---
Tough gal archetypes are overrated.
Logged
---
| | |
| --- | --- |
| Pages: 1 [2] 3 4 | |