---
That's right, I'd like to encourage the copying of the movie as it was done as a gesture for all those happy years that the experience gave to me (and the fact of the 30th has finally arrived) and we may not have too many years left!!....

That's seconded in like spirit and also the wholesale reason with the ALIEN 5 music album download and all the other materials we are supplying freely. It's celebration time of a very happy experience. During the making of the miniatures we constantly listened to music and I know many of you here make your own miniatures and films and may find these tracks a facilitator and as much an inspiration as ALIEN MAKERS and it may seep into your own works and associations as much as seeing Jerry Goldsmith at work on the ALIEN score did for me personally.
Logged
---
---
I really got a good sense of that watching the documentary. Everyone seemed to be working for the betterment of the film and not their own fame. Probably one of the reasons the film was so well made!

That is absolutely right, Pete, of course. ("Success, Dennis!")
Logged
---
---
Even when Ridley "re-worked" Martin Bower's refinery tower Martin just seemed to think "oh well, must know what he's doing". And as we know it did turn out great!
Logged
---
---
There was definitely no bullshit from him and that's why people liked him.
He was one of the lads
Logged
---
Just to add i really enjoyed the CGI Nostromo scenes were groovy too
although of course it can't match the sheer poetry of the actual USCSS Nostromo model it was a treat to see the Nostromo in action once again.
Well done.
Logged
---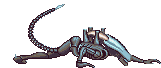 ---
I thought it would be a change to use the Yellow model as most people from the workshop liked it and became attached after it went through so many variations in color.
Logged
---
While I'm babysitting these file uploads all sorts of memories are flashing around:

I can remember when I was making those console panels with Guy Hudson in a wooden shed across from one of the sound stages at Shepperton.
Electric Light Orchestra were rehearsing in the stage (I think it was before they went on tour to do New World Record) - it was so loud that it could be heard clearly even though it was a 'sound' stage.
We were constantly entertained from the visiting groups, at that time The Who bought the studio complex. Pete Townsend used to come into the SFX workshop and have bits of his American car (exhaust pipe) re-welded by Phil Knowles.
Logged
---
That's right, Dennis. Music was everywhere. THE WHO actually owned part of Shepperton Studios at that time. My main memory is of Keith Moon and did'nt we have a member of TANGERINE DREAM at Bray for a while? Music was flying! Literally, since it was common to see Daltrey coming in on his helicopter. My Mother was on a visit and I took her into the canteen for a bite to eat. She was fascinated by the fact that Roger, at that lunch, would only talk to others through a table companion. He was accompanied by a beautiful redhead. My Mother, who shares my Celtic, Pythonesque sense of humour remarked that the girl had "come in here a lush redhead and left a redheaded lush". Also, at Bray, you never knew who was going to drop in next.
« Last Edit: June 21, 2009, 02:40:13 PM by Jon Sorensen »
Logged
---
---
Working on A L I E N and listening to ELO too
sounds like paradise to me!
Logged
---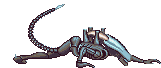 ---
I remember Thin Lizzy rehearsing.
They were the loudest
Logged
---
That's right, Steve Jollife came to work at Bray doing a bit of wiggeting. He used to be in Tangerine Dream with Edgar Frouse.
Logged
---
That's right! Steve Joliffe, temporary wiggeter. He'd just come back from Germany recording with Edgar Froese!
Logged
---
---
I've still got the best photo of him when he was out of his head in my old flat in Beaconsfield.
It's a classic shot
Logged
---
Sounds like good times had by all!
Logged
---
---
It was certainly a time that you knew would end soon and the best resort would be to have a good time while working while it was possible.
Logged