| | |
| --- | --- |
| Pages: [1] | |
| | |
| --- | --- |
| Author | Topic: APC from Aliens, Lego Version! (Read 5518 times) |
---
From the amazingly-cool file comes news of a Lego replica APC from
Aliens
:
As you can see the roof is removable to reveal an entire Lego interior command centre! Now all we need is a Lego Gorman being bitch-slapped by a Lego Vasquez and the diorama would be complete!
It appears as though the APC is a custom design by some fellows called
The Brothers Brick
who made the piece last July. Checkout their
website
for more
Alien
-Lego related awesomeness, including a Lego APC command centre, a Lego Giger's Alien and a Lego chestburster.
Thanks again to
AVP Spectrum
for the heads-up.
Logged
---
---
Awesome!
I love the detail that went into this... The stowed weapons are an excellent touch, and check out those Smartguns... they look spot on (for Legos)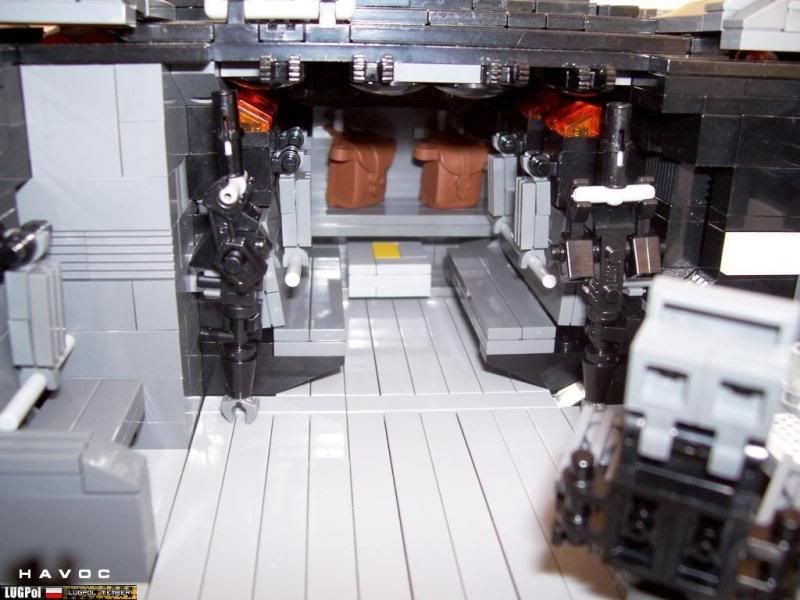 Logged
---
Agreed. I mean I dare you to find something made out of Lego that tops this!
Logged
---
---
Really cool, Check out the youtube vid. i like the havoc apc with detailed interior----all excellent tributes to the franchise
Logged
---
Request science inability to neutralize Alien
---
Nice, is this for real? is it gonna come out anytime soon?
very sweet lego setup there and it looks quite realistic too, want it want it want it....
Logged
---
---
Looking at this again it's impressive how well they got the interior to fit in the exterior design since there are proportional inconsistencies between the interior set and the physical APC. The interior sets should an area that was too big to have fit in the APC.
Logged
---
Awesome were did you get all those bricks!!!
Logged
| | |
| --- | --- |
| Pages: [1] | |