| | |
| --- | --- |
| Pages: 1 ... 4 5 [6] | |
| | |
| --- | --- |
| Author | Topic: Alien Anthology Details (Read 10498 times) |
---
Just had a quick look at the bluray of Aliens and to me its perfect! Also the Burke cocoon scene is pretty awesome
I watched the cocoon scene. It's more of a novelty than anything in my opinion, though I'm glad it's finally available. Falling into the film, it seems like it'd be an afterthought that you'd forget about till your next viewing. Not at all like the Dallas scene, which is one of the most disturbing sequences in the entire series.
I also felt the same way about the deleted scene montage. There were some decent moments, but most of them were throwaways. Burke's "This looks like my room in college" one was laugh out loud for sure.
Logged
---
---
Damn Hudson your really spreading the word bout the Anthology huh? Well the more I hear you talk about it the more I really want to get it.
Logged
---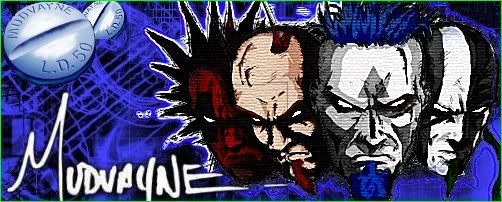 ---
Anyone else wondering what happened to Sig's commentary's?

From
http://www.thedigitalbits.com/reviewshd/bdreviews102210.html
"A couple of notes on the extras: Many of you may recall that actress Sigourney Weaver gave an interview to the L.A. Times in which she indicated that she was going to be recording new audio commentary tracks for all four films in this set. This is something she planned to do, and Lauzirika and Fox worked hard to facilitate it. Unfortunately, the intense demands upon her schedule of promoting the theatrical release of Avatar didn't allow this to happen. That's certainly a shame, but it's the nature of the beast and she IS still represented on the previous DVD commentaries."
So...I guess we get to blame...James Cameron for the lack of new Sigourney commentaries!
Dang!
Logged
---
Yeah, I am disappointed that there isn't new commentaries. Fox should have gotten each film's director, Sigourney and our own Thedus in a room together for new ones (OK, maybe it's not realistic to expect Fincher to play ball). The previous ones are great, but it would be nice to have one that is three people in a room instead of a highly edited one with tons of different people.
Logged
---
---
The LEAST Lauzirika could've done in regard to messing with commentaries is separating the different ones that were edited together and giving us each one on its own. As in, Beihn, Goldstein, and Paxton alone for a feature length amount of time, etc. ADI pair for the entirety, etc. But...Lauzirika is pretty much off the hook in my opinion. Like I mentioned, I've watched about 6 different videos on disc six (and that's all I've watched) and I'm already blown away.

I've never felt like such a nerd before and completely loved it.
Logged
---
---
Anybody else think the packaging is kind of troublesome? For those of you who haven't seen it (the R1, non LE version):



It looks great, and the materials are thick, the artwork has a really nice semi-matte finish. The book thing is great and feels high class...but...the discs are stored in little cardboard sleeves. Sliding them in and out might cause scratches. There's nothing to actually protect the discs from getting scratched. Now I slid a DVD-R in and out a bunch of times and it didn't really seem scratch it, but still. It would suck to eventually have a faulty disc after a few years of sliding across a cardboard surface like this. Or am I being paranoid?
Logged
---
---
I wouldn't worry about it.
Logged
---
---
Looks nice, the R2 set is the same for images I think but the discs clip in plastic holders...I think.
Logged
---
| | |
| --- | --- |
| Pages: 1 ... 4 5 [6] | |