---
According to his wife
(No, not the skull above his fireplace) H.R. Giger has been brought in to work on the Alien Prequel.
HR Giger, creator of "Alien" figure for the 1979 film by Ridley Scott will be incurred once again work with the director. This confirmed the wife of the Swiss artist, Carmen Scheifele, in the TV show "Glanz & Gloria" on Swiss television. Her husband was "on board ", that is it, "said Scheifele. It would certainly be a 3D movie, but probably two. The plan is a prequel that tells the story before the first Alien movie.
Also
joining is cinematographer
Dariusz Wolski
, who has worked on a diverse range of films such as, The Crow, Crimson Tide, Dark City, the Pirates of the Caribbean films, Sweeny Todd and Alice in Wonderland.
In my opinion, the new Red Epic camera is about to revolutionize all spectrums of the film industry. I am going to use Epics in my new project directed by Ridley Scott. I am amazed with the quality of the image and the fact that you can shoot 5k at 120fps without compromising resolution, and most of all the size of the camera.
Welcome to the party, pals.
Thanks to Bleeding Cool.
Logged
---
---
Finally, some decent and encouraging news to hear. Good thing they got him on board this should be quite a visually decent movie...
Logged
---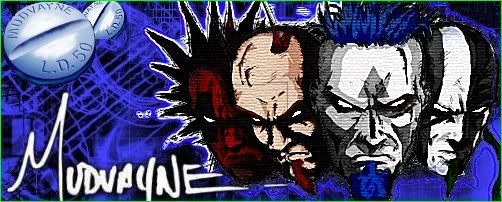 ---
If she isn't pulling my leg, then I'm very happy about this.
Logged
---
---
I am overjoyed about Giger's involvement. I wont have to be worried about some *swearword* second rate designs by Giger wannabes who can't draw aliens better than me, but it certainly took you a few days to catch up with the Dariusz Wolski announcement.
Logged
---
---
No more brown vein-y random orangic looking mush for aliens? I'm cool with that.
Logged
---
I'm shocked, but pleased, that Giger will be involved. I'm sure the fact Ridley is at the helm helped make this happen. Great news.
Logged
---
---
Its been a while since any decent news about this came up, its great that H.R. Giger is back to the series, and his new nightmarish works should look amazing through the lenses of these
EPIC
cams.
Hell, I'm pleased
Logged
---

---
Somehow I had a feeling this was gonna happen sooner or later.
Glad it's confirmed.
Logged
---
Eek, a penis!
---
I'm kewl wit dat.
Logged
---
Cool! This could become the best Alien film since 1992.
Logged
---
Viva La Cucaracha!
---
This is excellent news! I've long awaited Giger's return to the frachise!
Logged
---
Great news, made me fell from the desk!

Yeah, and that camera they use is just crazy. Almost a sifi instrument by it´s own.
Logged
---
oh for fuck sake if looney tunes is taking part i refuse to watch this shite its wierd enough with those nobshite elephants walking around erections think i'd piss myself laughter with this wierd shit in the film! only alien film worth watching is aliens the rest are boring bollocks

Umm... riiiight... Tell you what. How's about you put your hostility away and try posting in something other than Trollish. English is a pretty good place to start, and using some semblance of recognizable grammar would be a pleasant addition as well.
I appreciate that you have a distaste for anything ALIEN prequel/not-prequel/covert-prequel, but how about discussing it in a manner that more closely resembles an adult human, and less like a 6 month-old chimpanzee with his first keyboard.
Logged
---
Stop this bickering or I'll bang your heads together.

Have a look at this stuff and calm down.


« Last Edit: February 09, 2011, 11:53:28 AM by Jon Sorensen »
Logged
---