---
Found this photo on
www.moviegood.com
that has a great collection of ALIEN movie posters and production photos.
Never fully understood the scene in ALIEN where Ash somehow sneaks into MU-TH-UR while Ripley is on the console asking about Special Order 937.
Was Ash hiding inside of MU-TH-UR before Ripley gained access? He probably knew Ripley's next move was to ask MU-TH-UR why the Science Department was not neutralizing the ALIEN.
Why didn't Ash attack Ripley first? He definitely took Ripley by surprise and could have easily snapped her neck! I think Ash attacking Ripley first makes more sense since his primary job was to protect the ALIEN at all costs. Instead in the movie, Ripley attacks Ash first by grabbing him by the collar and slamming him into the wall of MU-TH-UR.
This photo must have been taken from an earlier revision of the script? Showing Ash attacking Ripley first?
I think in Prometheus, Synthetics will play a HUGE role!
« Last Edit: March 08, 2011, 10:21:17 PM by alieninchicago »
Logged
---
Never thought about it before with that still, but I believe it's just that - a posed still; rather than a cut scene.

As for how Ash got in. If we knew that it'd giveaway the surprise. Put it down to artistic license - Ripley is focused on the Mother screen as are we - so we didn't notice Ash come in.

And we didn't he attack first? I don't think Crew Expendable means "Kill the crew" otherwise he could have conveniently done so earlier. It means more "if they try to stop you, neutralise them".
« Last Edit: March 08, 2011, 10:29:11 PM by SM »
Logged
---
Precisely. He needed to assess Ripley's reaction to the order before deciding what action to take. That action then came into conflict with what would probably be termed as 'Asimov's three laws' which could be why he was acting so twitchy during the conflict scene. Kinda like HAL9000 killing the crew of the Discovery.
Or it could have been all the milk corrupting his systems...
Logged
---
Accept that some days you are the pidgeon, and others the statue.
---
Was Mother in communication with Ash throughout the film?

I've always taken it that Ash sneaked in when Ripley was at the terminal. But had Mother flagged up to Ash that Ripley had entered the computer room, and was now overriding the system?
Logged
---
---
I consider that unlikely. WY could have had an agent on Thedus make the necessary adjustments to MU-TH-UR, but that would have introduced additional complications - more people to pay off; someone to make disappear when the Nostromo fails to return; and so on.
Logged
---
"The experiment requires that you continue."
---
Good point. And I guess Ripley had already told Ash that she was going into the computer room, so he would've been waiting just-in-case anyway.
Logged
---
---
Concidering the amount of noise the doors on the USCSS Nostromo make i'm amazed Ripley wouldn't have heard Ash entering.
But then i always assumed Ash was already there hiding somewhere which on reflection makes no sense either!
Logged
---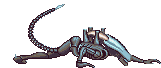 ---
Maybe he dropped from the ceiling like a ninja? Or crawled through a floor panel?
« Last Edit: March 09, 2011, 03:18:03 PM by alieninchicago »
Logged
---
What does MU-TH-OR stand for anyways?
Logged
---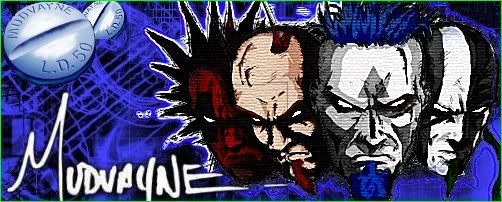 ---
If we assume the doors were too noisy to allow Ash to sneak in without her noticing, then he would've been also sneaking around next to her if he was already in there.
Logged
---
Perhaps Ripley stepped over him as he lay on the floor or he disguised himself as a control panel
Either that or i need to get out more
Logged
---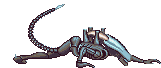 ---
Jesus! It's a transformer! Ash is a goddamn transformer!!
Logged