Alright, a few might know me since long ago when i used to make alot of avp fanfilms, among those are AvP: Deadly Species 1&2, AvP: Nightfall among others. since then however i have now been studying Animation for awhile and are making an exam film, so i have moved from avp figure stop motion into actual stop motion animation. (this doessnt mean i'd never do fanfilms again, i might still do).
simply put, i'd like to share this film with all of you!.
Psyche
this is a stop-motion Anime set on a starship. the main character Ayako wakes up and can't remember her identity or what's happened. she have to seek out the command bridge to find out, as well as fighting for survival and face a horrible truth on the way there.

Release Date: june 2011
lenght: about 9 mins
genre: Sci-fi,mystery (slightly)
Animation type: Stop Motion
Trailer release: during April 2011
short project information:
this is a stop-motion film. it's made in manga-style (mostly applies to human characters). i wanted to create something with nice visual appeal, hence some nice effects and atmospheres. its a little bit of mind f**k mixed with nice sci fi. the film is slightly inspired by Alien indeed, aswell as some other things, but also original.
some pre-production shots of WIP stuff and art
concept art of Ayako, a battlesuit and the Voidfiend creature.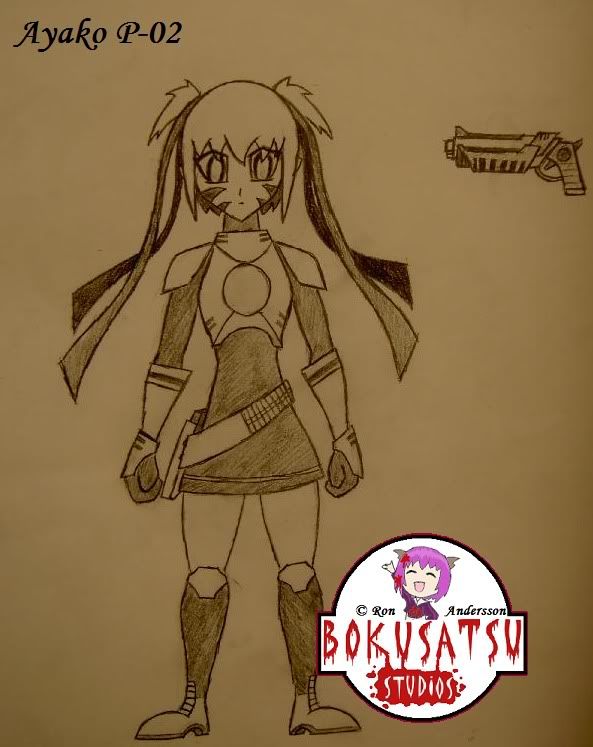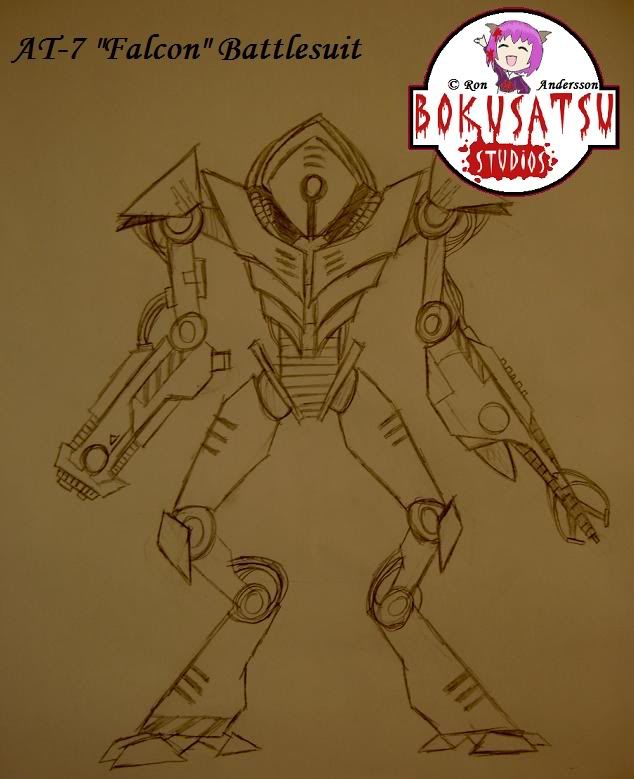 WIP shots of the Ayako doll. made from wire armature, foam, cloth, latex and sculpting putty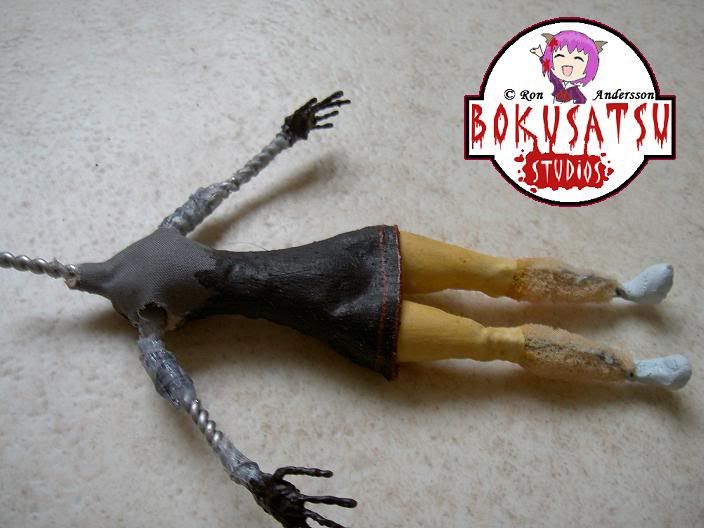 Finished Ayako doll, posed on the set!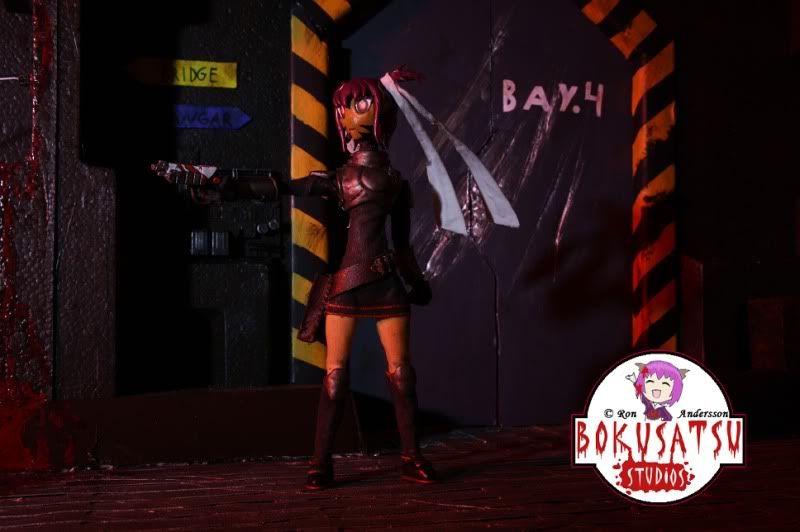 WIP shots of the battlesuit. also wire armature, foam. and covered in cardboard plates and other bits
WIP of one of the rooms from the film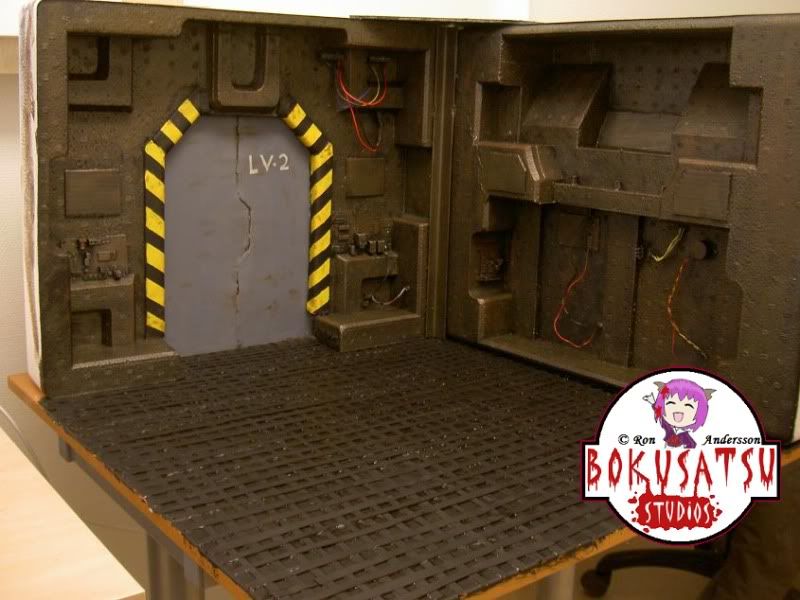 i never got any WIPs of the voidfiend, sorry
all the dolls are fully poseable, have bolts inserted in their feet so i can screw them onto holes in the set floor to keep them steady. Voidfiend features light up glowing heart. ayako features exchangeable eyes for blinking and different expressions.
And here is a few promo screens from the actual film that might get ya all intrested!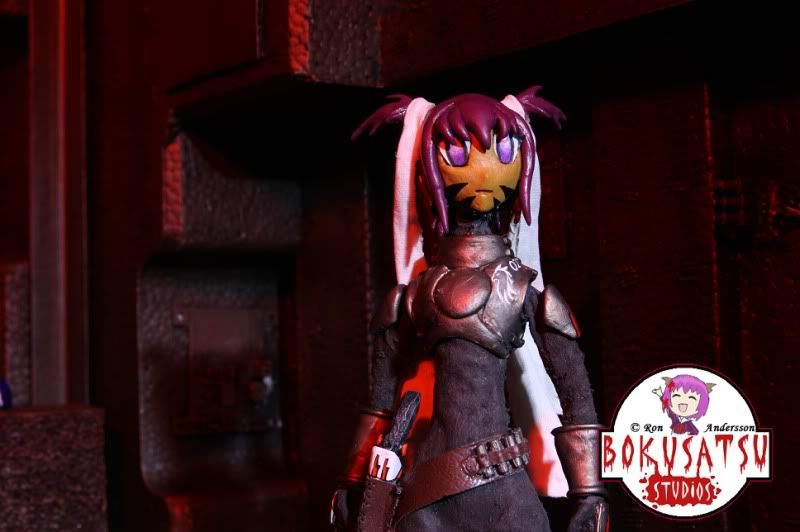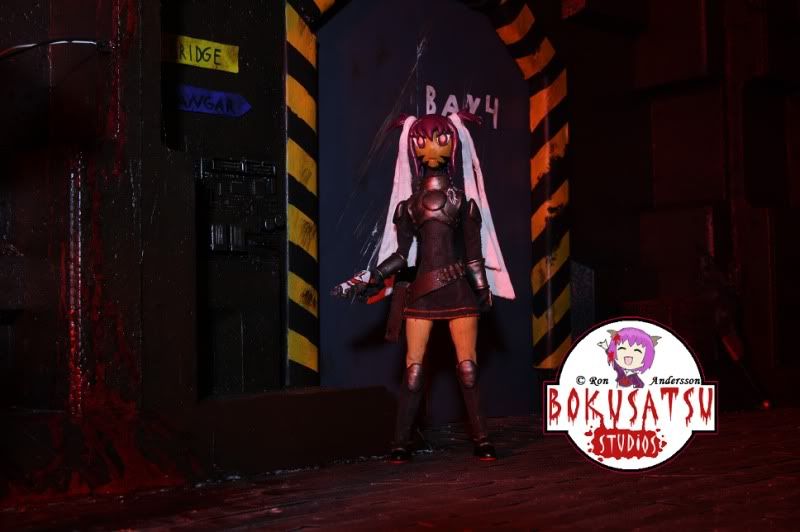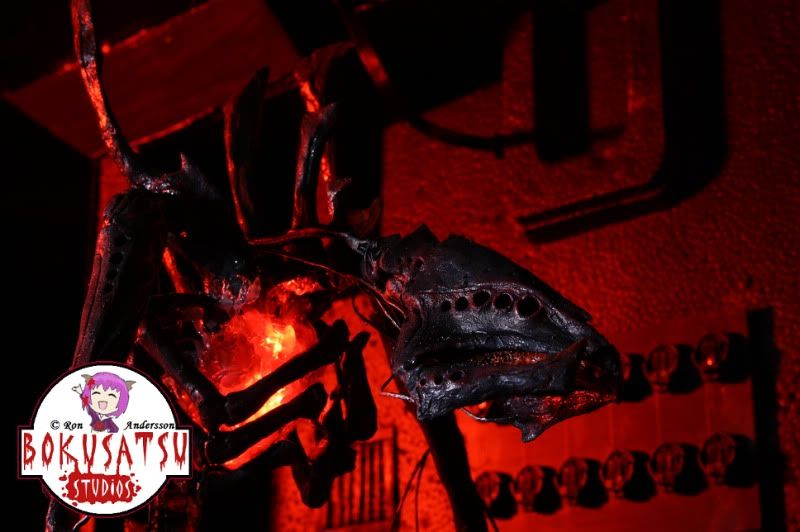 And last, a promo screenshot from my secondary project, which is a 2D animated Anime that might reach 8 mins.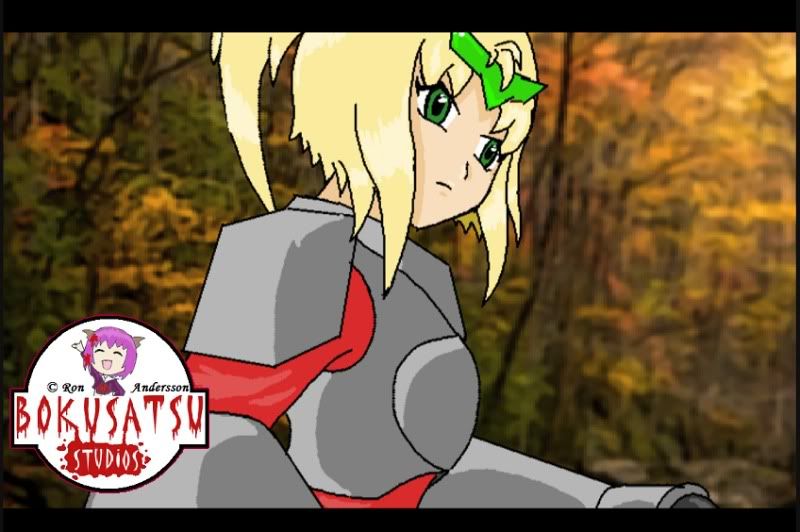 Divinity Crusade
In a magical universe reaching across the heavens lies many realms. Among one of the greatest are the Kingdom of Kylon. The kylonian kingdom have since long been under siege by the Ushakti, cruel beasts that care nothing for peace. After finding a whole village slaughtered, there is proof that a Ushakti scout have breached the Kylonian blockades and entered the home planets surface. Knight Misaki is sent to hunt down and slay the beast. this is a short anime about Misaki's task and the beginning of the final siege, set in a Fantasy universe mixed with sci-fi elements.

Release date: unknown, hopefullt during 2012
lenght: about 8min per episode (3 planned)
Genre: Fantasy, Adventure
animation Type: 2D
Trailer Release: June 2011
i really hope you all enjoyed this, i will come with more updates closer to the release!